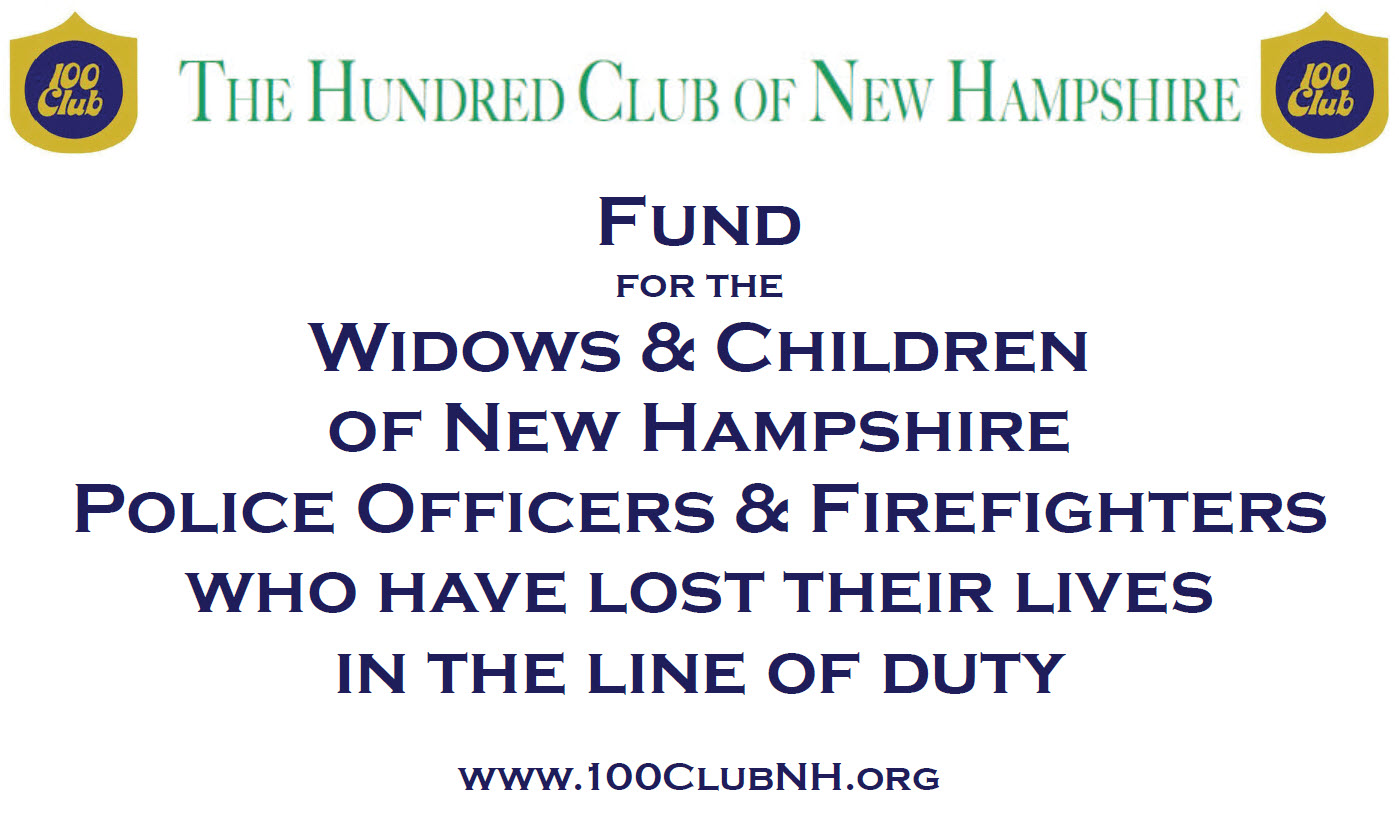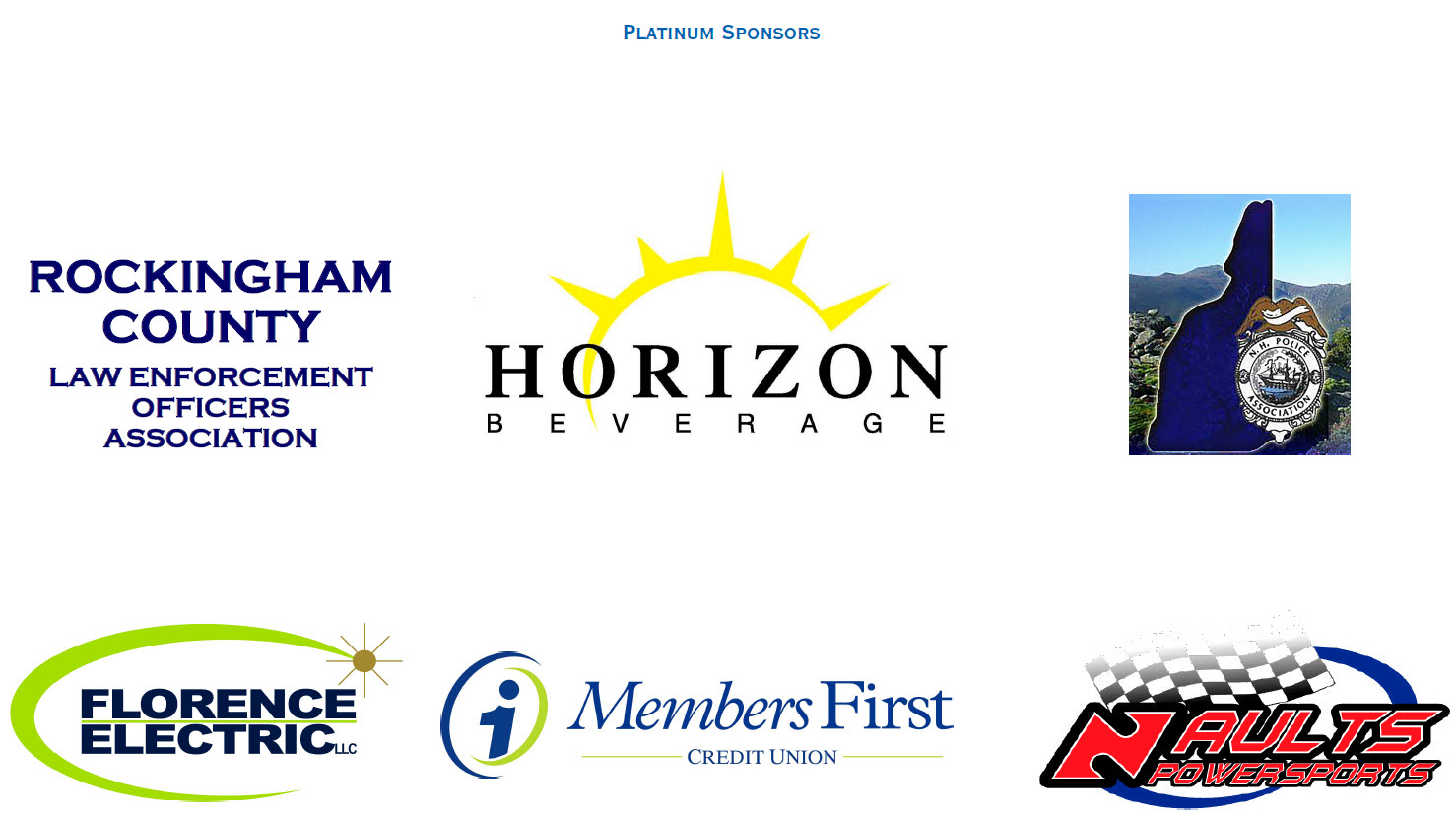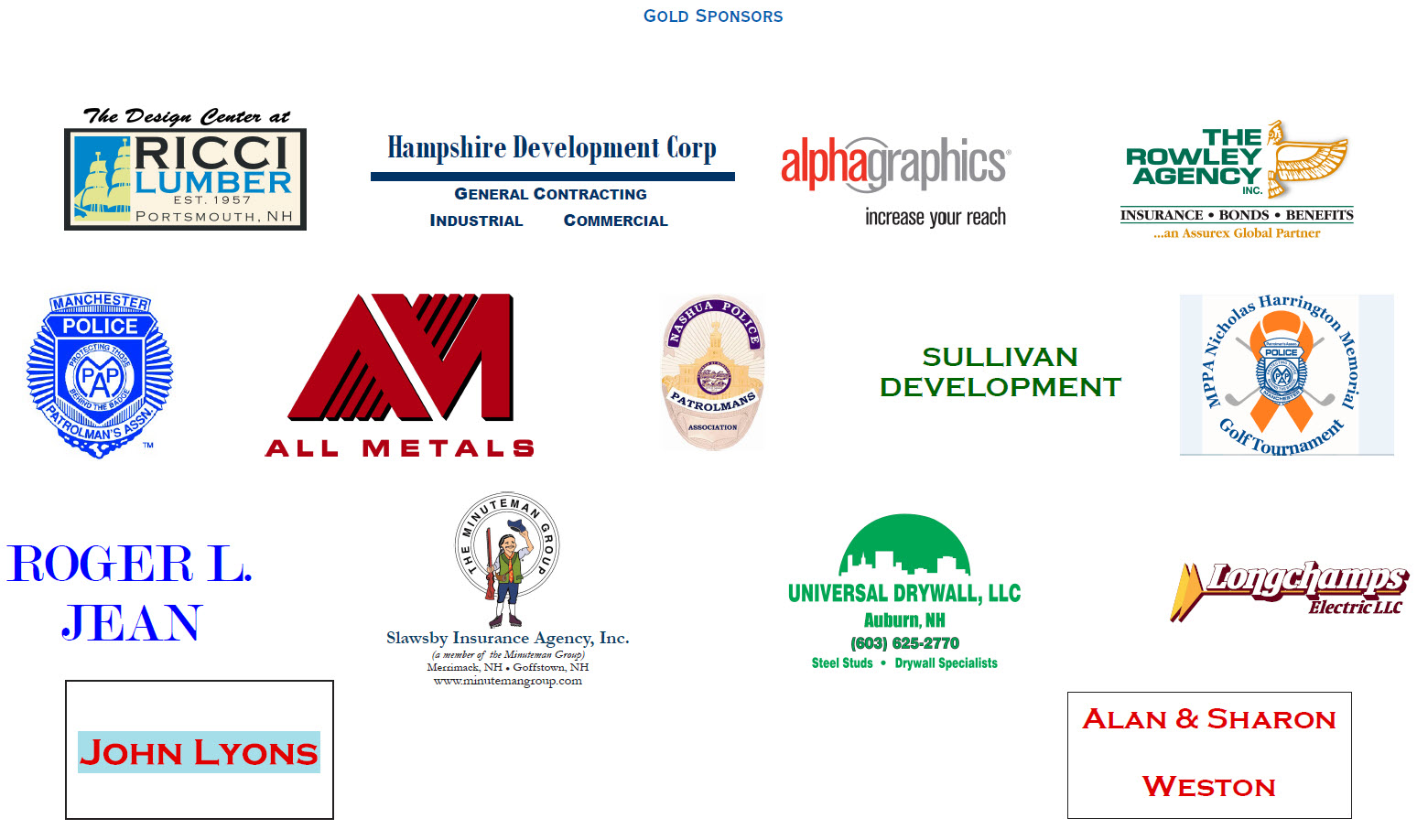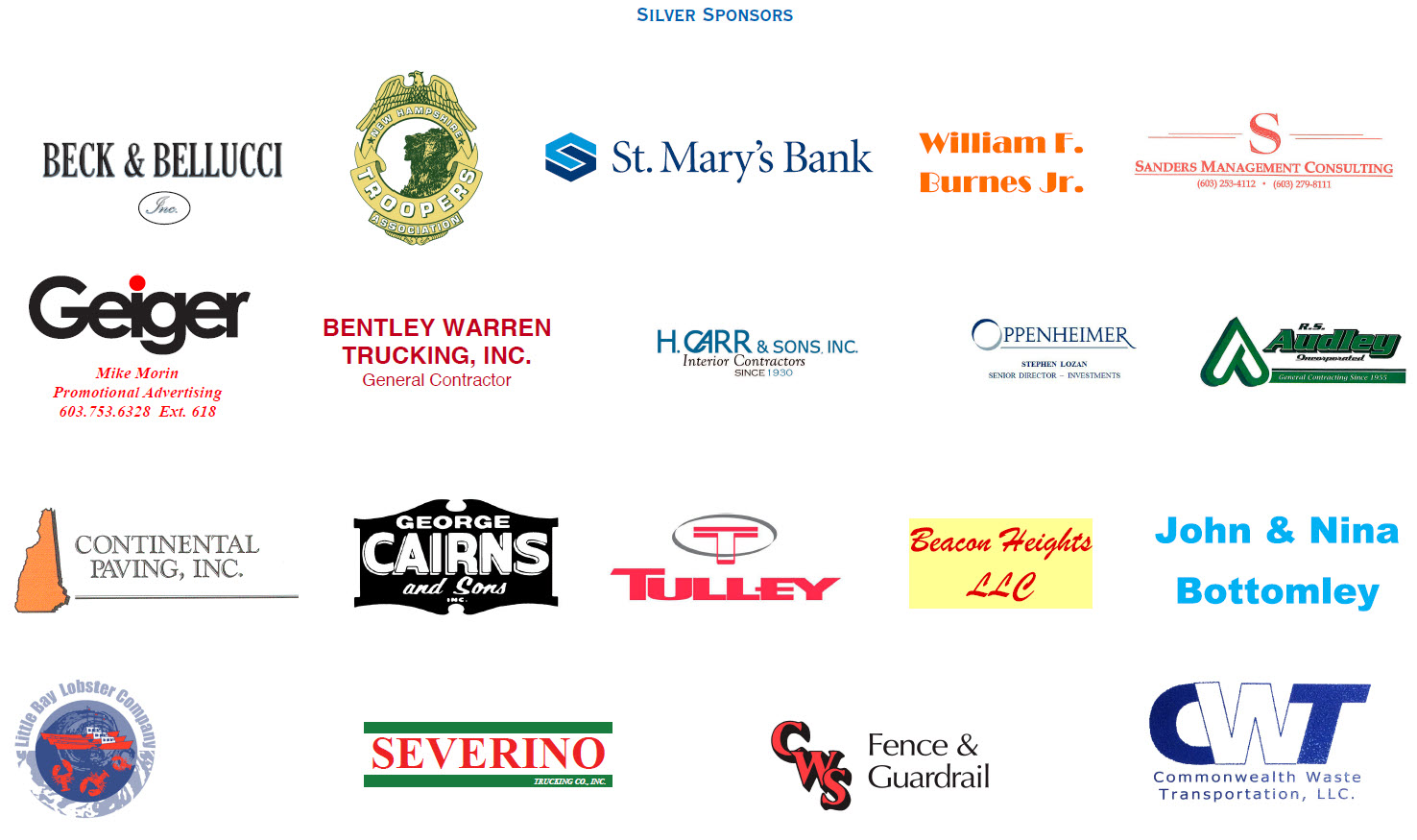 2021 Tee Sponsors & Donations
Tee Sponsors
CARROLL CONCRETE     LOUIS F. CLARIZIO, DDS, P.A.     EMBRACE HOME LOANS
HOMESTEAD & FRATELLO'S RESTAURANTS     HUTTER CONSTRUCTION CORPORATION   INTELLIGENT BANKING SOLUTIONS, INC.     LAKES REGION DESIGN GROUP
NEPTUNE UNIFORMS & EQUIPMENT, INC.     NEW HAMPSHIRE HYDRAULICS, INC.
P.A. LAROCHE PAINTING, LLC     SALEM CO-OPERATIVE BANK
SEACOAST HARLEY-DAVIDSON     SUMMIT TITLE     WEAVER BROS. CONSTRUCTION CO., INC.
Donations
LINDT & sprungli     TWINS SMOKE SHOP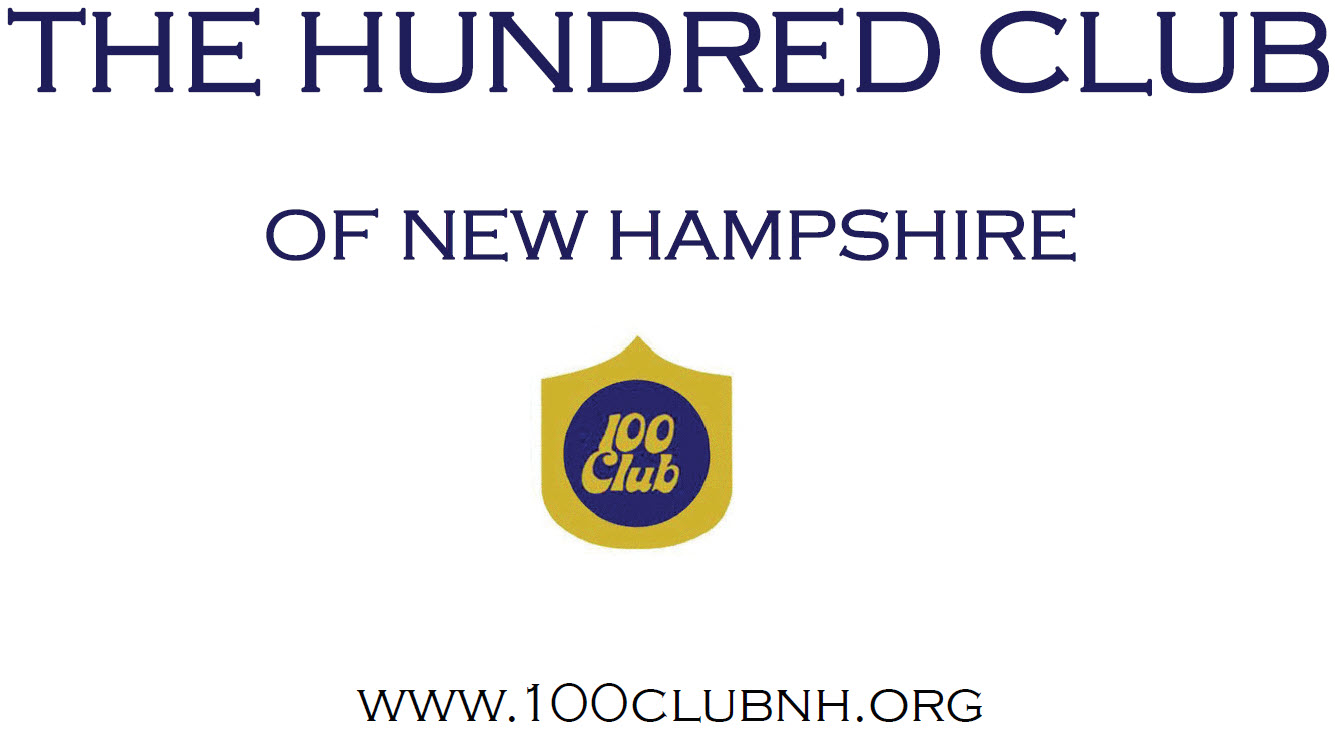 The Hundred Club of New Hampshire, Inc. is a tax exempt entity under Section 501(c)(3) of the Internal Revenue Code. Tax ID: 02-6015912.