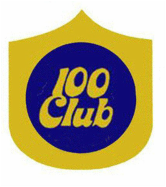 THE HUNDRED CLUB OF NEW HAMPSHIRE

2020 Charity Golf Classic
CANCELLED
We regret to inform you that the Hundred Club of NH Charity Golf Classic, originally scheduled for July 27, 2020, has been cancelled. We made this decision after careful and thoughtful consideration of the best interest of our sponsors, participants, volunteers and the community at large.
We had remained hopeful that despite the pandemic, this year's Charity Golf Classic could go on.  However, after reviewing information from health and government officials, we made the difficult decision to cancel the outing.  We came to our decision reluctantly, but believe it is the most responsible decision for the Hundred Club's Charity Golf Classic at this time.
We have rescheduled the Charity Golf Classic with the Wentworth by the Sea Country Club to July 2021. We look forward to a healthy and successful Charity Golf Classic when it returns next year.
The Hundred Club of New Hampshire, Inc. is a tax exempt entity under Section 501(c)(3) of the Internal Revenue Code. Tax ID: 02-6015912.