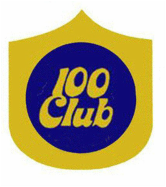 THE HUNDRED CLUB OF NEW HAMPSHIRE

2023 Charity Golf Classic
          The Hundred Club has provided several million dollars in scholarships to the widows & children of New Hampshire law enforcement officers & firefighters who have lost their lives in the line of duty. The Hundred Club provides a $25,000 Line of Duty death benefit.
          The Hundred Club is hosting its 24th Charity Golf Classic at the beautiful ocean-side Wentworth by the Sea Country Club on Monday, July 24th, 2023.  Once again, we are looking forward to a terrific day of golf for everyone involved!  Starting at 9am, there will be 18 holes followed by a sumptuous lobster buffet and awards program.
          Those who have participated in the Charity Golf Classic in past years know the experience of playing at this breathtaking ocean-side golf course. With its panoramic ocean views, this is a truly unique golfing experience ~ a premier client entertainment event for hosting your best friends, clients, or associates for the day.
Your day of golf at the beautiful Wentworth by the Sea Country Club includes:
Convenient bag drop upon arrival

8:00AM welcome desk & continental breakfast & practice putting

Each player receives special gifts at registration.

Hole escorts prior to start

9:00AM Shotgun

18 holes of golf with a cart

Food & Drink Tasting Stations during play

Pro shop prizes & Professional scoring

Lobster & Steak Luncheon at the 19th hole

Awards and recognition of sponsors to end the day
Please join us and support the work of The Hundred Club again this year! The Hundred Club currently serves 24 families with 42 children.
Please return your sponsorship form and donation as soon as possible. If you have any questions, you can reach me directly at 603.623.9000 or email nkeller100@hotmail.com
            Thanks again for your support and I look forward to hearing from you soon.
The Hundred Club provides Scholarships for the Widows and Children of New Hampshire Police Officers and Firefighters who have lost their lives in the line of duty. The Hundred Club also provides a $25,000 Line of Duty death benefit. What happens when a firefighter is killed rescuing victims from a burning building? When a police officer is killed by an armed criminal? When a conservation officer is killed in the line of duty? How does the widow finance her children's education? It is to fill this need that The Hundred Club of New Hampshire exists….to provide scholarships for the widows and children.
Supporters of The Hundred Club harbor a special feeling of gratitude for police officers and firefighters. Every day these dedicated men and women risk their lives in upholding the law and in protecting our lives and property.
A widow who lost her husband in the line of duty when her children were very young wrote: "It is difficult at best to include the many kindnesses you bless our family with as each year passes into another. Your faithfulness in remembering my husband and so many others' sacrifices is dear to our hearts. Thank you so very much for so willingly sharing our loss down through the years. It truly has made the burden lighter."
A widow wrote: "There are no words to express the amount of gratitude the kids and I have for your generosity. We are forever grateful. Thank you from the bottom of our hearts. One step, one day, one hour at a time as we navigate this road."
A widow who lost her husband during a violent crime wrote: "Thank you for the overwhelming abundance of treats and gifts for Easter, Mid-Winter celebration and Mother's Day. As always, I am grateful for all the Hundred Club provides."
A widow wrote: "There are no words to express my family's gratitude for your generosity. My daughters and I have been overwhelmed by the ongoing support from the Hundred Club. In this most difficult time, we are blessed."
The daughter of a police officer killed in the line of duty wrote: "Thank you for thinking of us at all of the holidays. Your gifts are so thoughtful and we are touched by your kindness. Merry Christmas from our family to yours and to all the generous donors to the Hundred Club."
A widow and her children wrote: "During this trying time, it means so much that we are remembered by the Hundred Club. The best we can do is take care of each other and you have done that for us for many years."
New Hampshire's police officers and firefighters dedicate the greater part of their lives caring for the safety of the citizens of New Hampshire, often risking their lives while doing so
The Hundred Club of New Hampshire, Inc. is a tax exempt entity under Section 501(c)(3) of the Internal Revenue Code. Tax ID: 02-6015912.